Many Flexible Financing Options Are Available to Our Patients
More than 20,000 patients have chosen Columbus & Perfection Lasers due to our affordable pricing, generous discounts, and flexible financing options. In addition to arranging LASIK financing, we can help you arrange a payment plan for other procedures including PRK. Our reasonable pricing combined with our wide range of payment options allows every patient at our Wilkes-Barre, PA, Feasterville-Trevose, and Harrisburg locations to enjoy affordable access to laser eye surgery. Our team of doctors and helpful staff will help you review your insurance plan to ensure you get the most coverage.
We Accept Many Insurance Plans
Columbus & Perfection Lasers is pleased to accept most insurance plans in Pennsylvania and New Jersey for full or partial reimbursement of laser eye surgery. Your plan provider can answer any questions you might have about reimbursement amounts and qualifications. Alternatively, you can also contact one of our various offices to find out if we participate with your insurance provider. Columbus & Perfection Lasers is a longtime provider for:
National Vision Administrators, LLC (NVA): This program offers discounted pricing to NVA subscribers and their dependents, allowing them to obtain laser vision correction services.
EyeMed™ Vision Care: This company provides members with the greatest network access to laser vision correction centers through the U.S. Laser Network. They are also part of the LCA-Vision's quality network of laser vision providers. Many membership plans through EyeMed offer discounted rates on LASIK and PRK procedures at any U.S. Laser Network provider.
Avēsis®: Millions of Americans can enjoy partial or full coverage for their eye surgery thanks to this insurance provider.
Aetna®: To find out if your treatment may be covered by insurance, contact Aetna.
QualSight® LASIK: As the nation's largest LASIK manager, this group serves approximately 90 million members.
VSP® Vision Care: This insurance serves over 79 million Americans.
Geisinger: Beneficiaries can receive regular pricing for LASIK and PRK treatments through the U.S. Laser Network or receive five percent off of promotional pricing.
LCA Vision Network: As part of the National LASIK Network, members can save up to 25% off their LASIK procedure.
Davis Vision™: Visit their website to review your benefits and explore your coverage options.
Our office staff is happy to help you determine insurance coverage, file reimbursement forms, and arrange out-of-pocket payment options.
In addition to our affordable prices, we offer flexible financing options including in-house payment plans.
Who is Eligible for Benefits?
If you are unsure about your insurance plan and benefits, our team can help you find which benefits you are eligible for. Generally, eligible employees and members include:
Pennsylvania's State System of Higher Education, the largest provider of higher education services in the Commonwealth of Pennsylvania
Pennsylvania State Police and Police Academy
Lowe's Employees
United Airlines Employees
Penn State Employees: Employees who are enrolled in the institution's health insurance program have access to numerous wellness benefits through a program called Blue365. Additional benefits include discounts on LASIK eye surgery.
Public Service Personnel: If you are a firefighter, police officer, emergency medical technician, paramedic, nurse, military personnel, veteran, or teacher who wants to undergo vision correction surgery, contact our office to learn more about your benefits.
Additionally, you may be eligible for flexible spending benefits through your employer.
How Flexible Spending Accounts Work
Flexible spending accounts and flexible benefits programs are offered by employers to employees to offset medical expenses. These programs allow employees to set aside earned, pre-tax dollars to pay for medical care such as LASIK and PRK. We suggest taking advantage of your flexible spending account if you have one by setting aside a few dollars from each paycheck for virtually tax-free vision correction.
Our In-House Financing Plans
We offer easy payment plans to help make laser eye surgery affordable for everyone. Our offices have many affordable plans tailored to fit your budget, including:
No money down
No interest payments for six, 12, or 18 months
Payments as low as $1 to $2 per day
Starting a payment plan is simple with the help of our friendly office staff. We will review all of our affordable financing options with you during your laser eye surgery consultation with our doctors. Most types of credit are accepted, and you can be qualified in just a few minutes.
Wells Fargo Health Advantage®
Patients who prefer to finance their treatment through a third-party lender can apply for the Wells Fargo Health Advantage credit card. Among the benefits of this service are the easy online payment portal and a revolving line of credit to use on future medical expenses.
CareCredit® Financing
CareCredit is another third-party lender which offers flexible financing terms and low-interest payment for patients. CareCredit allows you to make payments online and access your account easily.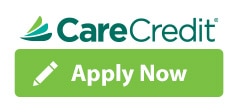 We Accept Most Credit Cards
For your convenience, we accept most major credit cards. This is the preferred payment option for many patients who are rewarded with miles, points, or low-interest rates each time they spend.
Take Advantage of Tax Benefits
Depending on your filing status, vision correction may be a legitimate tax deduction. You can consult your tax professional for more information. Additionally, a tax refund is an excellent opportunity to invest in your vision, reduce your need for corrective eyewear, and improve your quality of life.
Contact Us for More Information
At Columbus & Perfection Lasers, we want every patient to have access to corrective eye surgery and begin enjoying a life without glasses or contacts. In addition to our affordable prices, we offer flexible financing options including in-house payment plans. Our knowledgeable staff is always available to answer any question you have about your insurance benefits or our financing options. To schedule your consultation, call us at (570) 824-3500 or send us an online message.
Message Us
Apply here TODAY
or to ask questions!
"

Dr. Columbus and his entire staff were professional from the beginning! He listened to all of my questions and concerns about the procedure and answered them completely. The surgery itself was also successful, and despite my vision being extremely poor, I am now able to see nearly 20/20.

" Ryan J.